SMART LABELS PACKS from PEPAHART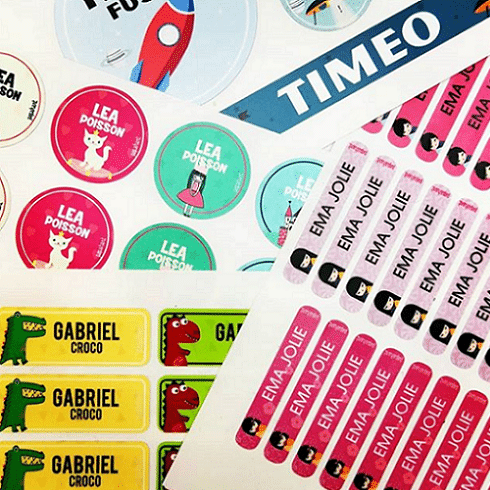 Discover all our Pepahart customizable label packs.
To each his own need, to each his pack! To you Mom who must always think of everything, all the time. This time, we thought of you by making your life easier with our different packs of customizable labels available in our web-shop. All our packs have been studied according to the age and needs of the child. Today, I propose to tell you about our 9 Pepahart packs and their benefits.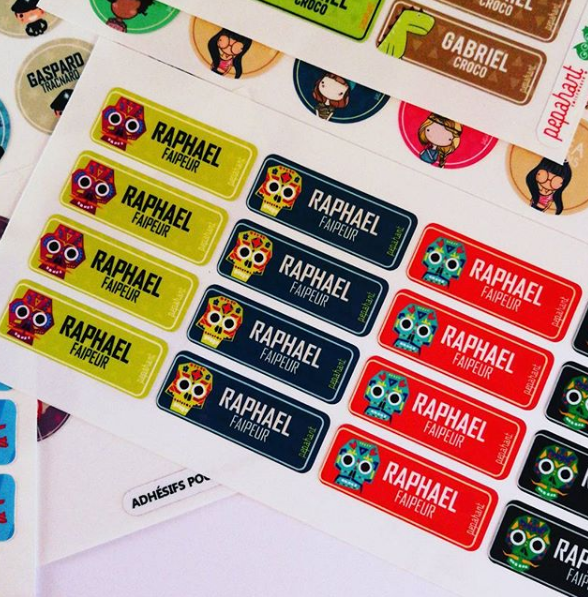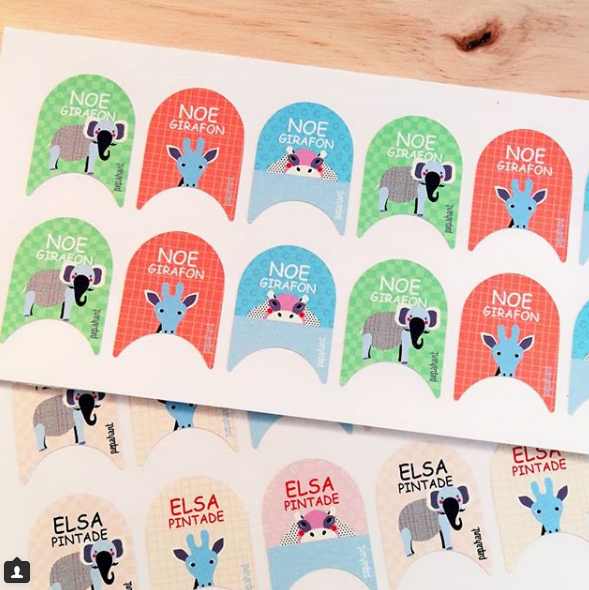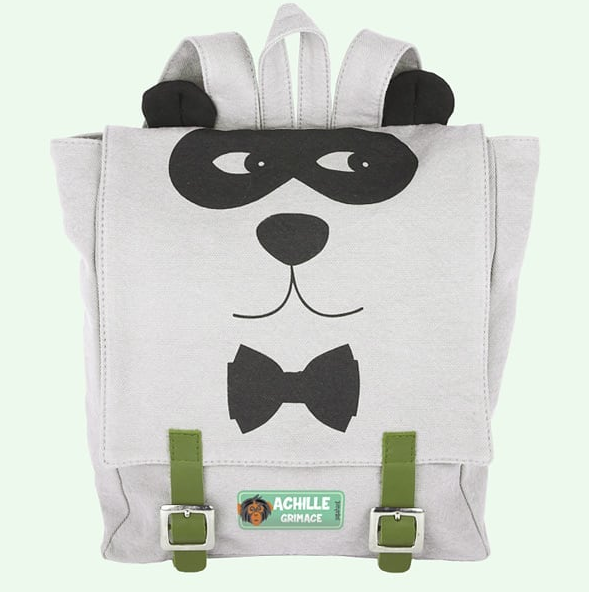 We start with the » NURSERY PACK « : As the name suggests, this custom label pack has been specially created for our young shoots who will take their first steps at the crèche or with a nanny. Once you have managed to get your place in a crèche or have you rather preferred the cocooning atmosphere of a nanny, the person who will take care of your child for the whole year will give you a list of things to bring so that his days pass for the best. The essentials will be: » pacifier, baby bottles, cuddly toy, sleeping bags, spare clothes (bodysuit, sweater, t-shirt, pants, dresses, slippers, etc.), homemade puree and compote, specific milk, nappies, cottons, cleansers, medication if need… "
And, it renewed 3 to 4 times in the year. As you have already seen, your child is growing very quickly and you will have to label his belongings with each size change. I assure you, thanks to self-adhesive and iron-on labels for the nursery, this is going to be child's play. I'm not hiding from you either that you're going also make life easier for your nanny, the nursery nurses in charge of your toddler.
Pepahart's 178 labels will be used to label clothes, but also your child's objects, you will find iron-on and self-adhesive labels of different sizes in order to slip them on any suitable and clean surface.
Then we have the "SCHOOL PACK" : it is one of our "Best-seller" of our workshop, moms love it, because it helps your child get off to a good start in their school year and teaches them the basics.
- For the youngest (kindergarten), the school pack allows the child to identify and visualize more easily his first and last name on his clothes thanks to the small icons he has chosen with you on our web-shop. I know, we start reading a little early, but you'll see when your child brings you back his blouse, his sweater, his cardigan, his backpack, his good shoes... You'll think of me! As a young mother, what you don't know yet is that they have more or less all the same business! But, the most awaited moment for the children, snack time, his box will be personalized and he will not risk losing it. So, relax young mother, no need to tear your hair out, this pack is made for you and its use is super simple: With Pepahart, "no more, no stress Mum♥".
– As for the older ones, (cp per cm2), children have more confidence in identifying clothes and have need to be more attentive to their school materials (kit, ruler, markers, notebooks, books, pens, apron, pencil sharpener, paints, brushes, scissors, etc.) If you don't want to buy the same business 10 times during the year, I advise you to strongly label all the objects on the list that he will need during the year. The elementary stage for a child is serious business! He is thus taught to organize himself, to respect his belongings and the belongings of others, to lend his belongings, not to forget his belongings and if he forgets: to find them...
This pack is quite complete and will help your child all year round!
come, the "COLLEGE PACK" : the latest from Pepahart, released at the beginning of the year! This one responds to a simple request from mothers, more elaborate and less childish graphics for older children. Between the ages of 10 and 14, even if our children have gained in autonomy, it's always annoying when they lose their belongings! A teenager is willing to label his belongings if it does not look like that of his little brother or his little sister. We thus have accented college pack on item sticker labels. (notebook, books, pens, diaries…). You will also find labels for clothes : Choice of iron-on or self-adhesive labels with the new generation of customizable labels, our "QUICK'ART".
Le "COLONY PACK" : The pack that I particularly like, because it is aa precious help when you plan to enroll your child in an outdoor center, a camp, a green class, a snow or sea class. Imagine for a second your head when you receive the list of all these things to prepare and put in your child's suitcase so that he has a great stay this summer or this winter! We will strongly advise you to label all their belongings to prevent your child from bringing you an empty suitcase on their return..(backpack, shoes, water bottles, pants, dresses, t-shirt, swimsuit, lunch box, pajamas, comforter for the little ones, sleeping bag, tent, lamp, toiletry bag, toothbrush, jacket , hat, scarves... I'll stop, because the list is far too long and will be the subject of a very specific article: "How to calmly prepare your child's suitcase for summer camp? I can reassure you, with our self-adhesive and iron-on labels for children, you're not going to spend a whole weekend sewing labels by hand. This time is over, let's make way for the Pepahart's customizable labels that brighten up children's belongings to the delight of parents!!! You will have understood, I am quite a fan of this one and by involving your child in the labeling of his belongings, he will become more aware of the objects and clothes he takes with him.
For snow lovers, the SKI PACKAGE » : very useful for the snow class, thanks to its different label formats, it will allow you to quietly prepare your child's suitcase for his first slides and all his ski equipment!
If the colony pack was obvious at Pepahart, the "LUGGAGE PACK" is equally important, it completes it, because it only offers self-adhesive labels for objects of larger formats and different sizes in order to locate his backpack, his tent, his suitcase, his duvet, his kit more quickly... Whether on a bus or in an airport, when you have to find your suitcase, it's good when you spot it from afar. It prevents certain inattentive people from appropriating your child's belongings.
As to "OBJECT PACK", if it also completes the colony pack, it is added to our school pack or our crèche pack. For those who like to personalize all their children's objects. This one is very practical!
Not to mention, our "ALLERGY PACK" specially designed for children with allergies or others, whose description must be clearly marked on the child's objects and clothing. To help parents and organizations, we have selected about fifteen of the most frequent allergies (allergy to eggs, milk, bee stings, peanuts, pollen, diabetic, epileptic… Nevertheless, we remain attentive to any specific request to be made to help them and make their daily lives a little more reassuring.
If you haven't found what you're looking for by reading me or if you're hesitating in choosing your Pepahart pack, I advise you to take a look at our "DISCOVERY PACK". It was created for discover our labels at a lower cost and offer you a range of our labels for children's clothing and objects.
70 Pepahart labels divided between self-adhesive labels for objects, self-adhesive and iron-on labels for clothes, as well as shoe labels that will allow your child to differentiate his right from his left and start off on the right foot in the morning! All our self-adhesive labels for children are laminated to guarantee you the best quality. They won't fade on the first rub or peel off on the first wash. Our self-adhesive and iron-on labels are resistant to water, cold and heat. Our inks are ecological and solvent-free for the respect of the environment.
(see our article: "Discover the Pepahart labels" )Now it's up to you to choose your Pepahart pack: NURSERY PACKAGE, SCHOOL PACKAGE, COLLEGE PACK, COLONY PACK, SKI PACKAGE, LUGGAGE PACKAGE, OBJECT PACK, ALLERGY PACK ou DISCOVERY PACK ?