What gift for an 8 year old child?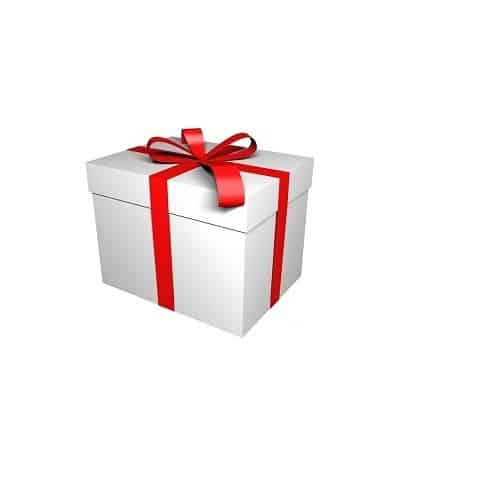 Are you looking for a gift for your 8-year-old child for Easter or his birthday? Would you like to offer him an original and unforgettable gift? Finding the perfect gift can be difficult if you don't know your child well. Whether you know much or little about their toy or passion preferences, here is a guide that gives you gift ideas for an 8-year-old child.
What is the perfect gift for an 8 year old?
The perfect gift is not necessarily material. Likewise, it doesn't have to be expensive. It's all about finding something that interests your child. Better yet, to find something that he is passionate about or particularly fond of. For that, you need to know his interests.
Maybe toddlers can't really put symbolic value on a gift. Indeed, they accept to play with almost all the toys of their age group. In general, an 8-year-old already has at least one interest. Your daughter or son rather likes to read, paint, dance, build, draw, garden, etc. ? Find a gift related to what he likes to do. In addition to making him happy, you are giving him the opportunity to improve in what he does.
The perfect gift is therefore not the same for all children. While some will jump for joy at having a state-of-the-art game console, others will appreciate having new comics more. You don't have to find something your child likes. You can also turn to things he might like.
Some gift ideas for an 8 year old boy
Although not all children are the same, most of them love playful gifts. If you don't know what to get your boy, take inspiration from the following guide. These gifts are among the gifts most appreciated by children and the most purchased by parents.
The Lego Calendar from Cultura: it is an ideal gift to prepare for Christmas. This calendar has 24 windows. Behind each of them hides a toy or a Lego figure. As D-Day approaches, your son can recreate Christmas scenes.
Cultura's playmobil: this is a Playmobil toy with which your boy can create a complete miniature universe. He can have his own universe by becoming a pirate, knight, worker, veterinarian, policeman…, and this, in a historical, imaginary or contemporary world. It can broaden his horizon in the real world.
The Brain Box Voyage game: this is a game of observation and memory that is well suited to an 8-year-old child. It's the perfect gift to enrich your knowledge while having fun. As he wishes, he can play it alone or with other partners. You can play it with your family to liven up your evenings or weekends.
The book riddles on all floors: this foldable book contains 17 riddles. Once folded, it refers to a special investigation in which there are victims, suspects, clues, witnesses... What's more, it reveals very original places. If your boy is the curious type, this gift is sure to make him happy.
The Ultora Exploration Kit: This is a kit that includes a bag, compass, telescope, butterfly insect clip, magnifying glass, whistle, insect network and so many more. If your boy loves nature or has explorer skills, give him this exploration kit to discover flora and nature.
The Bikestar children's scooter: a great gift for a child who likes to play outdoors. This scooter meets the quality standards and requirements of the European Union (as well as the USA), which guarantees the safety of your son.
Some gift ideas for an 8 year old girl
If you want to please your daughter to reward her for her efforts at school, for the Christmas party or for her eighth spring, here are some gift ideas for an 8-year-old girl.
An escape game: little girls can also enjoy solving puzzles and saving the world from a Super Villain who wants to spread a deadly virus. There are different types of escape rooms on the market, you can offer him more than one if you want.
Gardening for 3 months: if your daughter loves gardening or wants to get started, give her a gardening box. This allows her to grow vegetables in your garden or her little garden. With a 3 month gardening box, each month for 3 months, she will receive a package with all the instructions and everything she will need to have beautiful plants.
Xoomy Girl: it's a drawing machine for your budding designer. She can teach her to draw and improve her techniques if your daughter already draws. With this machine, she can draw characters and the like. Your child has the choice between 20 patterns whose size can be changed using the zoom.
The educational game on the human body: it is a game composed of four puzzles of the human body (muscles, organs, skeleton as well as different parts of the body). Its parts are magnetized. A gift to buy for a little scientist.
Monopoly cheats: if you already have a classic monopoly, take the monopoly cheats. This new version allows all kinds of cheating provided you don't get caught, otherwise handcuffs right away! She can make your daughter happy if she likes board games and doesn't like to lose. An excellent gift that will delight the whole family!
The 4 wooden puzzles: these puzzles can entertain your little one while working on her logic and patience. What's more, they are of good quality for an affordable price.