Which car to choose for a couple with 3 children?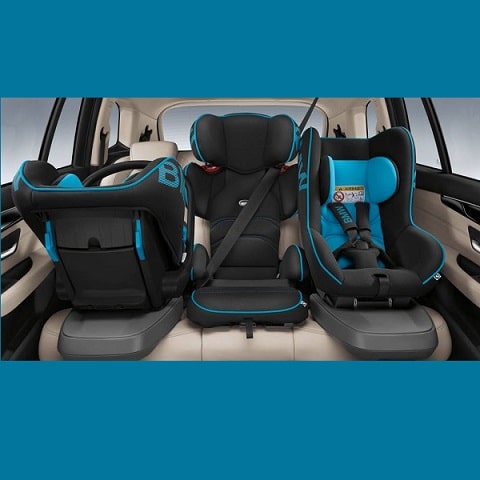 Bringing more than one child into the family can bring about a lot of changes. You can run out of space both at home and in the car. If you can expand your house, you definitely need to change cars to be able to transport everyone. SUV, MPV, station wagon or minivan, the choice can be more difficult than it seems. In this article, we help you choose the ideal family car for your small family.
The parameters to take into account in the search for the vehicle
Just because you need a bigger car doesn't mean you can't express your preferences. Only you have to base them on certain criteria. This is particularly the case for the age of your children and the number of places.
The ideal car for young children
With small children, you should install car seats for their safety. You must therefore ensure that the car can accommodate the number, model and size of car seats you need. Otherwise, you simply have to choose vehicles with 3 real seats in the back.
Thus, you must select car seats that are well suited to the morphology of your children as well as to the space in the vehicle. If they are between 6 months and 12 years old, you can choose between a Kiddy guardian fix pro, a Joie Trillo Shield, a Chicco Gro up or a Cybex Pallas Fix. On the other hand, if they are between 4 and 12 years old, opt for a Besafe izi flexi-size.
Always keep in mind that these seats need to be changed as your babies grow. This is not the case if you take convertible seats. These are not always unanimous. In addition to not being able to offer as much comfort, this type of car seat does not guarantee optimal protection for your babies either.
The perfect number of places for a large family
The ideal for a couple with 3 children would be a 5-seater car. It is also possible to opt for 7-seater vehicles with 3 rows. This can be useful, especially if many of you are driving. In addition to your spouse and your 3 children, you can also bring one or two other family members to the third seat.
Types of vehicle recommended for a couple with 3 children
You can be spoiled for choice between the various family carriers available in the market. Others may be attractively priced, others may offer more space, and still others may have an unusual design. Let yourself be carried away by the model that seduces you the most among our selections.
MPVs that might meet your criteria
A minivan can perfectly ensure the transport of the whole family. This type of vehicle is famous for its considerable volume.
If you want a car with 3 seats of equal size in the back, you have the choice between the Citroën C4 Picasso or the Peugeot 5008 and 807.
If you prefer cars that have sliding rear seats (16 cm) in addition to 2 integrated child seats (in the second row), opt for the Volkswagen Touran or Sharan, the Seat Alhambra or the Ford S-Max.
For a smaller budget, you can go for the Dacia Lodgy which exactly meets your needs for a more than affordable price.
If you like older models, take the Xsara Picasso.
SUVs that might interest you
Different SUVs can be good alternatives to your lack of backseat space. You can see among the following models:
Listen Q7
Mercedes ML
Volvo XC 90
Dacia jogger
Citroen C5 Aircross
BMX X5…
MPVs that could please the whole family
MPVs are excellent family motor vehicles. They are to be preferred when looking for a car with more space. You can turn for example to:
Fiat Doblo
Toyota ProAce City Verso
Citroën Berlingo
Vauxhall Combo Life
Peugeot Rifter…
Station wagons that could meet your needs
Although there are rarely sedans that have 3 real rear seats, they are still spacious. In general, this type of vehicle has a smaller central place than the others in the back seat. That said, big breaks can still do the trick, as is the case with:
Citroen C5 Tourer
Mercedes class E station wagon
Volvo XC270 or V70
BMW 5 Series Touring
Skoda Superb combi
Audi A6 Avant…
To avoid unpleasant surprises, we still advise you to do a test before buying. While some models may go well with the car seats you are going to choose, others may not accommodate them properly.